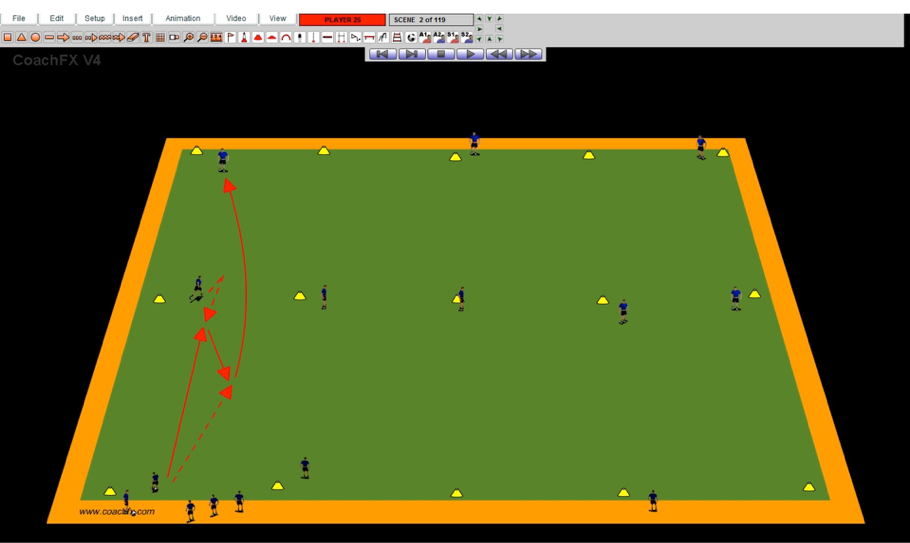 CoachFX PRO is easy to use 2D drill creation software for soccer that downloads to your device.
Breathe life into your coaching sessions and visually show your players what you want them to do. Full functionality including animated referees, a range of analytical tools and combine all this with digital video.

Amazing 2D full motion graphics.
Multiple pitch layouts.
Multiple camera views.
Amazing analytic tools.
Draw and text tools.
Full range of equipment.
Draw incredibly sharp illustrations.
French, Portuguese, Spanish, Italian and English versions.
PLEASE NOTE: This is not tablet or Mac compatible. Suitable for PC only.
Any questions please feel free to email us at
sales@coachfx.com